Hey! First of all, WELCOME to Shanghai! It is an adventurous, exhausting and exhilarating urban jungle that waiting for you to explore. The only reason that you read this ultimate renting guide in shanghai is you will be a member of this city in the near future. Am I right? LOL! Maybe you are a little bit nervous right now but don't be too worried. There are many exchange students or expats live in the here and most of them find it easy to accommodate to this city. Follow this guide, you will definitely find your cozy and lovely place in Shanghai.
Why you should rent a short-term apartment?
In Shanghai, the short-term apartment is a furnished apartment that is rented for a short period of time (less than a year).
As an exchange student or an expat who would live in Shanghai in just a few months (normally the exchange student in Shanghai will live in Shanghai for 8-10 months), it is not wise to rent an apartment for a year. If you do so, you will not get your deposit and prepaid rental back if you break the annual contract!
However, it is a truth that most landlords want to rent their apartments in annual contracts because it would be a problem for landlords to find tenants too many times a year and more importantly, they don't want to pay too much money for the commission of agency (the landlords have to pay the agents commission every single time when they need a new tenant).
So in this guide, I will do my best to tell you how to find a short-term apartment as easy as possible. Let's dive into the topic.
The different ways that you can rent short-term accommodation
In this part of the guide, I will show you the commonest ways of the exchange students and expats to find a short-term apartment in shanghai.
The different ways cost different money and time. I will give you both the pros and cons of the different ways that you will find out which one is best for you.
The quickest and most expensive way: Airbnb
Most exchange students and expats who just land in Shanghai will first find accommodation on Airbnb.
It is very wise for you if you do so because you might be tired after several hours of flight. If you come from North America or Europe, you might need some time to get over jet lag.
So the first thing that you come out of the airport is to find a cozy place with a soft and comfortable bed. Take a shower and have a good sleep.
Airbnb is the best platform of the world that you can find such a good place to live in. Most pictures on the Airbnb are real. You can check the reviews of the apartments to make sure the quality is good enough. If you have any questions, you can also ask the landlord and they will give you feedback very soon.
Most apartments on Airbnb use the doors with electronic locks. After you book the apartment, the landlord will send you a message with the code of the door (usually 6 numbers password), so you don't need to worry about the time you arrive in Shanghai.
You can find almost all kinds of apartments on Airbnb. You want a splendid overview of Shanghai from your balcony? No problem! You want an apartment with a big bathtub in your bathroom? Here you are!
The only problem of the apartments on Airbnb is that it is too easy to get over your budget.
As you can see in the below screenshot of Airbnb, the average nightly price is $63. If you can afford this level of costs in the future for several months, you can definitely live in Shanghai comfortably and conveniently.
If you think it's over your budget, you can find the other possible ways to find a good apartment in the following guide.
Pros:
The quickest and easiest way to find an apartment.
You can find different types of apartments that you like.
You don't need to pay extra facility fees (like water, electricity and gas fees).
Cons:
It might get over your budget.
If someone books the apartment before you in the future, you have to move out and find a new one.
The traditional and not-so-hard way: real estate agency
I take the picture above in front of a real-estate agency. You can find real estate agencies almost everywhere in Shanghai. However, you can not just step into the room and ask for services because most real estate agents or brokers in China can't speak English.
The only possible way for you is to find an English agency, you can find a lot of on the website like smartshanghai housing part:
Most apartments post on the SmartShanghai come from the agencies, you can easily find the contact information of the agencies.
However, in my personal experience, the information about apartments on SmartShanghai is not up-to-date.
The most situations that you will meet with is after you contact the agency, they will add your Wechat or the other social apps account. Then they will show you some other apartments' information through the social app, but not the one on SmartShanghai.
Such things often happen. I think the reason for that is because there are so many apartments for rent in Shanghai, the agency won't have enough energy to update every information.
Therefore, you will often find that the apartment you want to have a look has just been rented.
So if you want to get enough information, you have to make connections with at least 2-3 agencies. Tell the agencies which kind of apartment you want to rent directly, especially if you want a short-term apartment.
Pros:
You can find an apartment within your budget.
The agent will help you with the residence registration.
Cons:
You have to pay the facility fees (like water, electricity and gas fees).
You have to visit the apartment personally to make sure if it is good enough.
You have to pay around 35% of the monthly rental for the commission of the agency.
The cheapest way: find a short term shared room through Ziroom
There is no doubt that if you have a roommate, you will save a lot of money. But most of the time, you can not rent a short term shared room from a roommate directly because your roommate rents a long-term apartment from the landlord and he or she needs you to pay the rental together in the future.
The way I solve this problem is to rent a shared room from a business real estate company: Ziroom.
I have rented 2 different apartments from Ziroom in the past 2 years. I refer to Ziroom as a loyal customer, LOL.
Maybe many of you have heard about this company on Reddit or the other forums. This company makes it possible to rent a short term shared room or apartment in shanghai.
You can't visit Ziroom on your computer because they only have the mobile version website in English.
You can scan the QR code below to visit the list of Shanghai apartments.
Or you can also click this link: https://intl.ziroom.com/SH/search.
Note: You'd better open the link in your mobile phone because the website in English only has the mobile version, some functions will be lost if you use your computer to open it.
If you have already registered a Wechat account, you can also follow the Ziroom's official account to get more information.
After you open the Ziroom website, you will see a list like this:
Ziroom shows you all the apartments for rent in Shanghai with videos and photos. You are able to select the different types, locations and prices of the apartment. If you want to see the short term apartment or shared room list, click the Filters, and you will see the Short Rent option.
You can also rank the list by price or size. If I select The Price From Low to High, as you can see:
The cheapest one is only 790 RMB per month. This price is affordable for most exchange students and expats.
After you find the apartment that you want to visit, you have to contact Ziroom agent and book a tour. Then the agent will contact you with the phone number or E-mail address you left on the website.
You can believe the videos and photos on Ziroom because Ziroom is not only the agency but also the landlord of the apartments. Ziroom owns every apartment so they can keep its database up-to-date.
Pros:
The price of the apartment is good.
You can get up-to-date pictures and videos of the apartment on the website.
You don't need to pay the agency commission.
Cons:
The English service is not good enough.
Why do you need to sign a regular contract?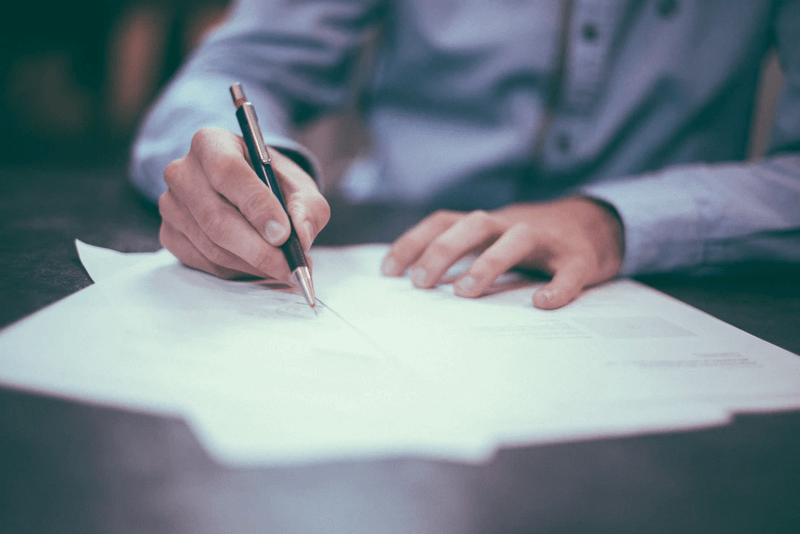 No matter how you find your apartment in Shanghai, you have to sign the housing rental contract. There are 2 reasons:
Not like a tourist, you are an exchange student or expat who needs to live in Shanghai for several months. You are required to do the residence registration as soon as you arrived in Shanghai (you'd better go to the police station in a week after you rent your apartment). The original and the copy of the housing rental contract is a must that you have to take with you to do the registration.
You need a rental contract to protect your legal rights. The housing rental contract is the important evidence when you have disputes with your landlord.
If you don't have the idea about what should a housing rental contract look like, you can check this rental contract that I have used before.
There are some important keys that you need to pay attention to in a lease contract:
The contract should be both in English and Chinese languages. You shouldn't sign any contract only in Chinese because you don't know what it's talking about.
Check the ID of the landlord to make sure the landlord owns the apartment that you rent. You can also ask your agent to do this job.
Check the address of the apartment is correct.
Check the number of rental and deposit is correct, also the term of payment (pay the rental every month or every two or three months?)
Check the start and end date of rental. If you need a short term rental, don't make a mistake to sign an annual contract.
Etc.
Most of the time, the agency will have the regular housing rental contract. You can sign the contract with their help (both traditional agency and Ziroom have the regular contract). If you don't want to rent a house through the agency, you can just download a regular housing rental contract in both English and Chinese from here, which is a contract I have used before.
Where should you live in Shanghai
If you are an exchange student, you can live near your university. You can also choose to live in downtown Shanghai to experience the different exotic atmosphere.
Most expats live in the old French Concession of Shanghai. It is an area that used to be a colony of France in the early 20th century.
You can't find this area on Google Maps because it is an old administrative division of Shanghai and it doesn't exist anymore.
However, I can show you the general area of French Concession in nowadays Shanghai:
Now you've got the idea where is French Concession, and if you live within this area, you can easily find western restaurants, bars and everything you want.
Note: the rental in French Concession might be over your budget or the apartment could be very old. If you have a limited budget, you can rent an apartment outside of the French Concession. I suggest that you choose an apartment near the subway station within 10 minutes walk. Otherwise, you have to waste tons of time on the daily routine.
Final words
In this guide, I have shown you 3 different ways to rent a short term apartment in Shanghai. Also, I share with you a housing rental contract that I used once. I hope what I've talked about in this article can help you rent the short term apartment successfully and easily.
If you have any more questions, feel free to leave a comment below. I will check the comments every morning and answer the questions.
Good Luck!